YOGA
THERAPY
PRIVATE LESSONS
May Che, Yoga Therapist
SERVICES
Depending on your health conditions and goals, a combination of any or all of the following services may be a part of your health program.
Yoga Therapy for
Health Management
BEYOND YOGA POSTURES
My integrative approach blends traditional yoga therapy practices with elements similar to physical therapy, occupational therapy, and/or mental health therapy. We will explore root causes of pain and distress, and can even assist with complex health conditions. We begin with a full 2 hour initial intake and assessment lesson to discuss your medical history, current lifestyle needs, and health goals. The result is a safer, more effective regimen.
YOGA THERAPY BENEFITS
Relieve Neck, Back and Joint Pain

Realign Posture and Balance

Reduce Anxiety, Depression and Stress

Improve Digestion, Circulation, and Energy

Improve Heart, Brain, and Respiratory Functions

Address Chronic Diseases and Autoimmune Conditions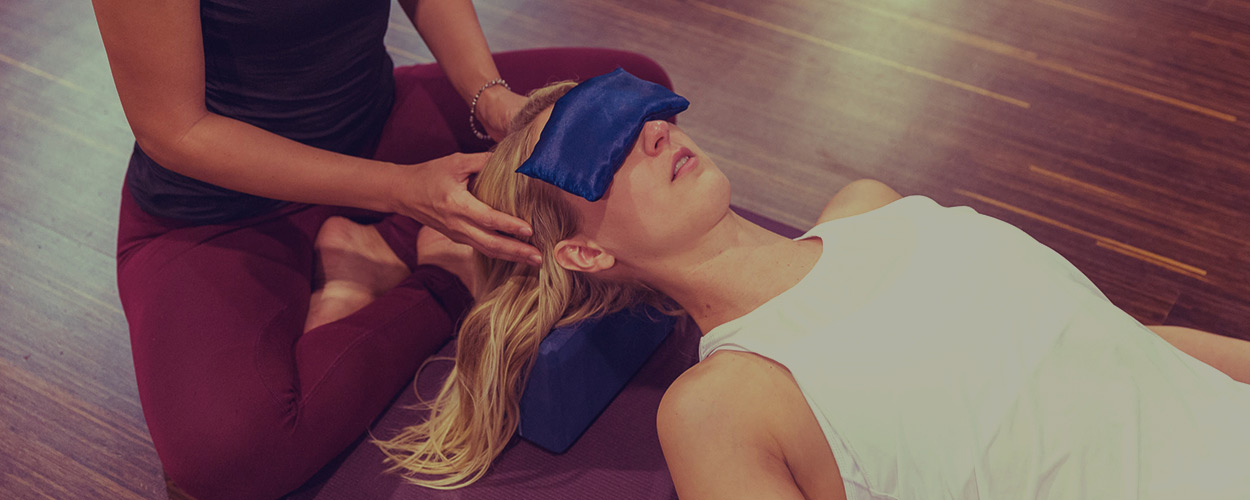 Bodywork and Energy Balancing
BEYOND MASSAGE ROUTINES
By intuitively sensing the needs of your body, I can blend a variety of bodywork techniques to affect soft tissue or deep tissue. For example, I may incorporate stronger touch for those experiencing deep muscular tension, or light to no touch for those with high level sensitivity and pain (such as autoimmune conditions, recent injuries, or surgeries). The intention is to calm the nervous system for a deeper sense of vitality at the cellular level.
BODYWORK MODALITIES
(May be combined as part of your yoga therapy or health coaching sessions. Initial session is 2 hours with full intake.)
Myofascial Release

Assisted Stretching

Thai Yoga Massage

Craniosacral Therapy

Sound Therapy

Guided Breathwork and Meditation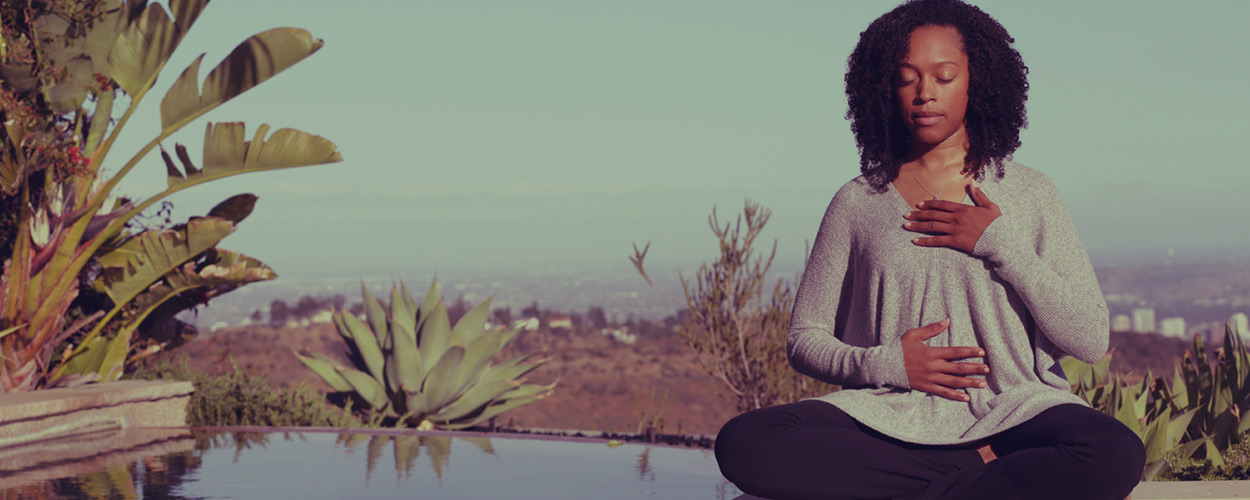 Mindfulness
Health Coaching
BEYOND DIET AND EXERCISE
It may go unrecognized that one poor lifestyle habit can significantly affect a seemingly unrelated health condition. For example, back pain may be exacerbated by dietary choices, neck strain from work-related tasks, and anxiety from unhealthy sleep habits. Often it's not just WHAT you do, but HOW you do it. I can serve as an extra set of compassionate eyes and ears to help you recognize the patterns and provide tools and techniques to shift from feeling chronically depleted to increasing joy, peace, and love.
MORE CONSCIOUS APPROACH TO:
(May be combined as part of your yoga therapy or bodywork sessions. Initial session is 2 hours with full intake.)
Nutrition and Exercise

Work - Life - Play Balance

Proper Rest and Recovery

Relationships and Communication

Spiritual Contemplations

Purposeful Living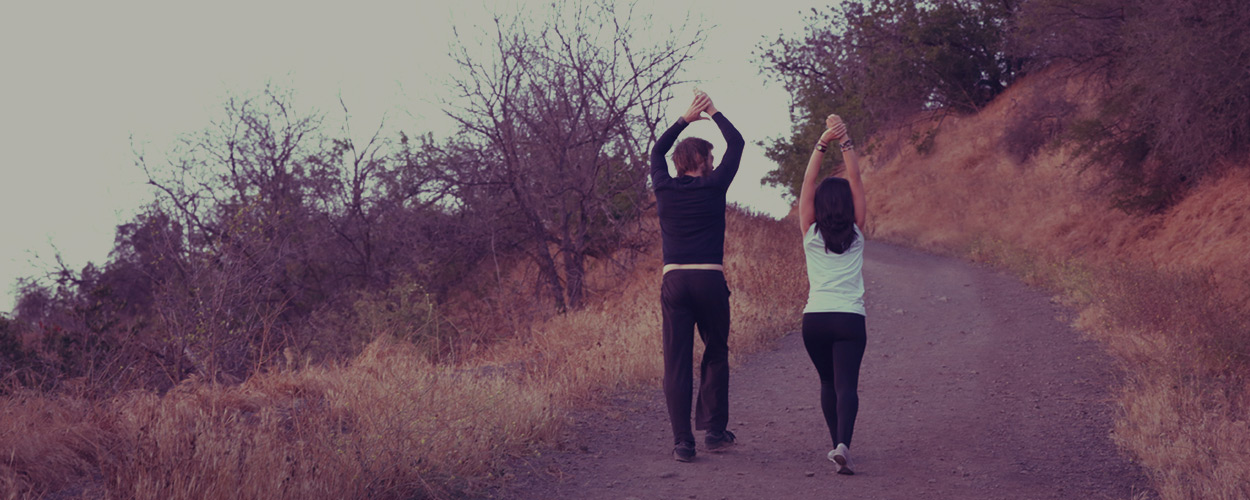 Immersive Transformational Coaching
This single or multi-day immersive program is intended for those who are ready to make major changes or improvements to health, lifestyle, relationships and professional life. If you are chronically fatigued, frustrated, and feel unsupported, this program can be the catalyst to breaking free from that cycle. It is appropriate for any phase of life - from adolescence to retirees - as it will be an in-depth analysis of your personal set of challenges and intentions.
Rates vary starting at $1500/day (Nature-inspired accommodation in the LA area included and 10+ hours of 1-on-1 coaching/therapy per day.)
RETURN ON INVESTMENT & ENERGY
Specific practices will vary by individual needs. Samples practices may include but not limited to:
Full intake and discussion of health and lifestyle history, challenges, and needs

Professional Career Coaching

Personal and Relationship Counseling

Yoga Therapy

Massage Therapy / Bodywork

Guided Imagery Meditation

Hypnotherapy

Intuitive / Energy Healing

Expressive Art Therapy

Journaling Assignments
Yoga is so rich in tradition and science that I've spent over a decade practicing, studying, and sharing its philosophies. With a one-way ticket, I journeyed 2 years internationally through several countries including many parts of India, living and learning in ashrams and training centers.
While continually honing my skills and experience working with diverse populations and needs, I've been fortunate enough to teach in a variety of settings including rehabilitation centers, doctor's offices, health conferences, corporate wellness seminars, and non-profit community centers.
Driven by my passion in yoga therapy, re:YOGA Therapy + Wellness, boutique yoga therapy studio, was born to serve private clients, companies, and rehabilitation centers in the community. My goal is to never stop exploring the therapeutic effects of yoga and find ways to share what I've discovered along the way.
Experience
Styles of Yoga
Therapeutic, Restorative, Yin, Power, Vinyasa Flow, Iyengar, Hot Yoga, Yoga Tune-Up
Modalities of Bodywork and Energy Balancing
Myofascial Release, Craniosacral Therapy, Thai Yoga Massage, Foot Reflexology, Structural Integration, Sound Therapy (Singing Bowls), Mantra Meditation, Breathwork
Populations Served
Seniors, Teens, Prenatal/Postnatal, Athletes, Trauma Survivors, Addiction Recovery, Complex Medical Conditions
Certifications
C-IAYT, Certified Yoga Therapist with International Association of Yoga Therapist (IAYT)

E-RYT500, Certified Yoga Instructor with Yoga Alliance (YA)

Yoga Therapy Rx (500 hr) Loyola Marymount University (CA)

Yoga Therapy (200 hr) Paramanand Institute of Yoga Sciences and Research (India)

Traditional Yoga (500 hr) Shri Kali Ashram (India)

Vinyasa/Power Yoga (200 hr) CorePower Yoga (CA)
GET STARTED
2 Hour Initial Intake and Assessment Lesson ($250)
WHAT'S INCLUDED:
Full 2 hour intake to discuss medical history, current lifestyle needs, and future health goals

Physical assessment of muscular strengths and weaknesses, postural misalignments, and unhealthy movement patterns

Explanations of your physical assessment and approach to programming

Sample practice tailored to your unique needs

Session conducted at re:YOGA Therapy in West LA (Culver City). In-home sessions may be available with one of my staff instructors or massage therapists (a commute fee may apply). Rates after initial lesson are $150/hr. Those experiencing financial limitations are invited to contact me to discuss rate and payment alternatives. Please visit www.reyogatherapy.com for studio location and team of therapists.
CONNECT
Please contact me with a brief description of your conditions and interests.
To schedule a complimentary 30 min consultation, please provide options for availability
(weekday or weekend mornings, afternoons, or evenings). Please note that if you receive a free 30 min consult, your initial intake session will be $250 for 1.5 hours.
PHONE
(424) 835-1168
STUDIO LOCATION:
re:YOGA Therapy + Wellness
10001 Venice Blvd., Los Angeles, CA 90034
(West LA / Culver City)
In-home lessons in the Greater LA area are available trained by myself or one of my staff instructors. Commute fee may apply. Please contact for details.